The list of covered countries for inspections is long. We have local engineers in Germany, Belgium, the Netherlands, France, Italy, Spain, Ireland, United Kingdom, Hungary, Sweden, Poland, Turkey, Bulgaria, Romania and Russia. For affordable prices we can send our technicians to Portugal, Czech Republic, Slovenia, Austria, Romania and Lithuania.
With our partner Honestinspections we cover a good part of the United States & Canada. We have an inspector in Colombia for Central America and South Americas.
There is just one local Mevas inspector in Australia. But with some good contacts to the machinery world we can connect you with people down under to get equipment appraised.
We have an engineer available in Tunisia to cover Northern Africa and cooperate with a technician in South Africa. Sorry, but we don't inspect machines in China.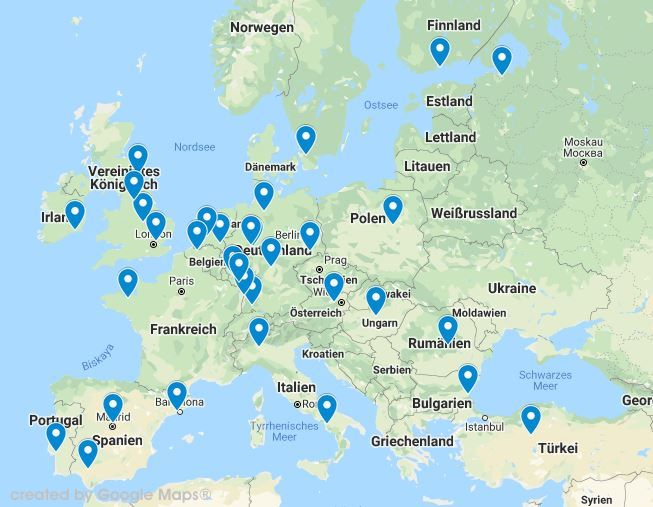 Mevas offers global service support for problem solution on Caterpillar machines. More...
We are looking for inspectors in various countries. If you are an equipment guy and you want to work with us read more.