We have added here some interesting views to our machine inspections. It may need some time to load since there are many photos of heavy machinery. Enjoy the insight to our work. The core team of Mevas are Wolfgang and Chris, supported by 12 inspectors in Europe.
Play our little video and have fun with it.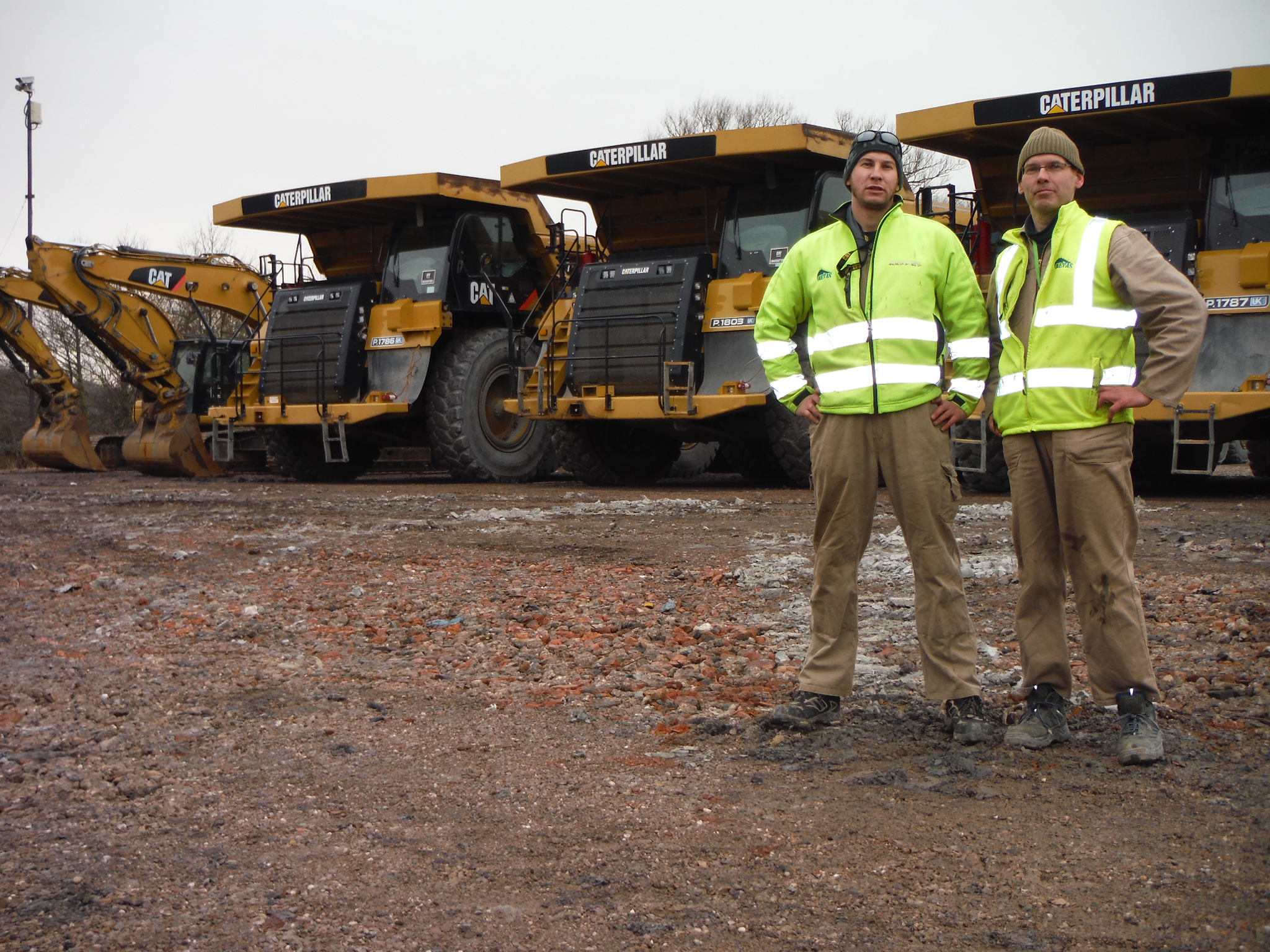 Going up North means often harsh weather conditions. In Finland we inspected some machines at Witraktor. It was 20° below zero and it needed for each machine more than one hour to get it running.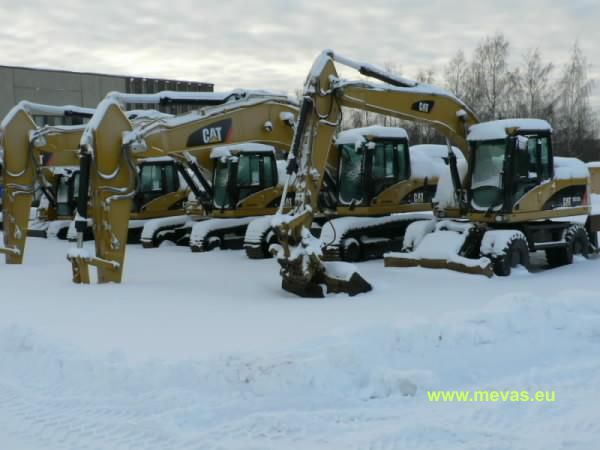 Very interesting job. Wolfgang went by helicopter to three coal mines in the US for inspection of a fleet of CAT 777F. This job was done for Delmas, the Caterpillar dealer for West-Africa.
The CAT 5110B is a 115 ton quarry excavator. Unfortunatelly CAT stopped building large shovels and is now selling Bucyrus machines. This one here was used for demolition of larger buildings in France. It came even with a quick coupler and a hydraulic hammer. Very seldom to have these attachments on such a large machine.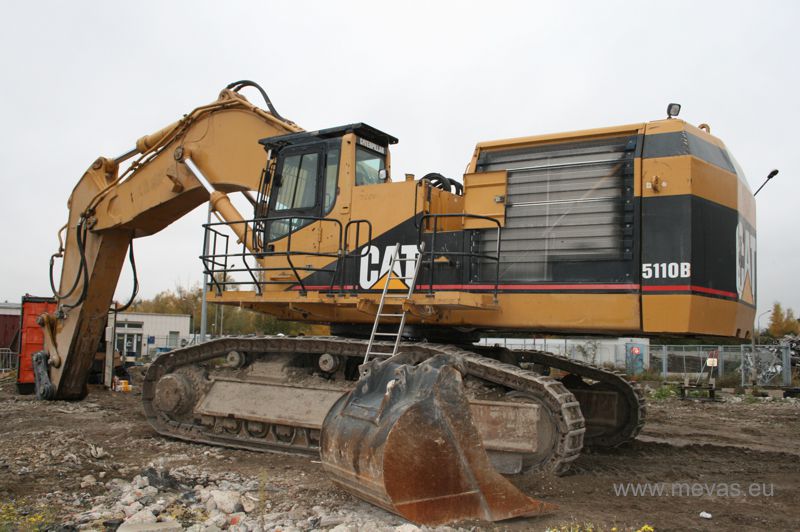 We have the capability and the knowledge to inspect also larger machines. This PC 2000 of Komatsu was inspected some years ago in a quarry in Spain. For such a machine the undercarriage and the swing bearing needs to be measured. Oil sampling is recommended and also a measuring of blow-by of engines.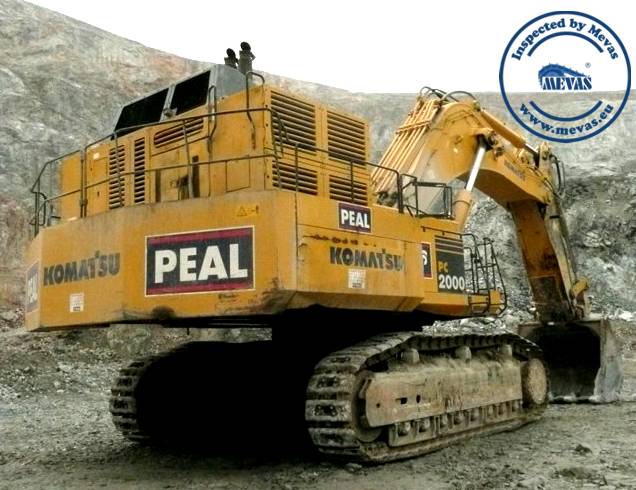 In 2017 we got an order to inspect 60 used and 80 unsused CAT D6R bulldozers in West Africa. It was warm, humid and raining every day. But it was certainly an interesting job.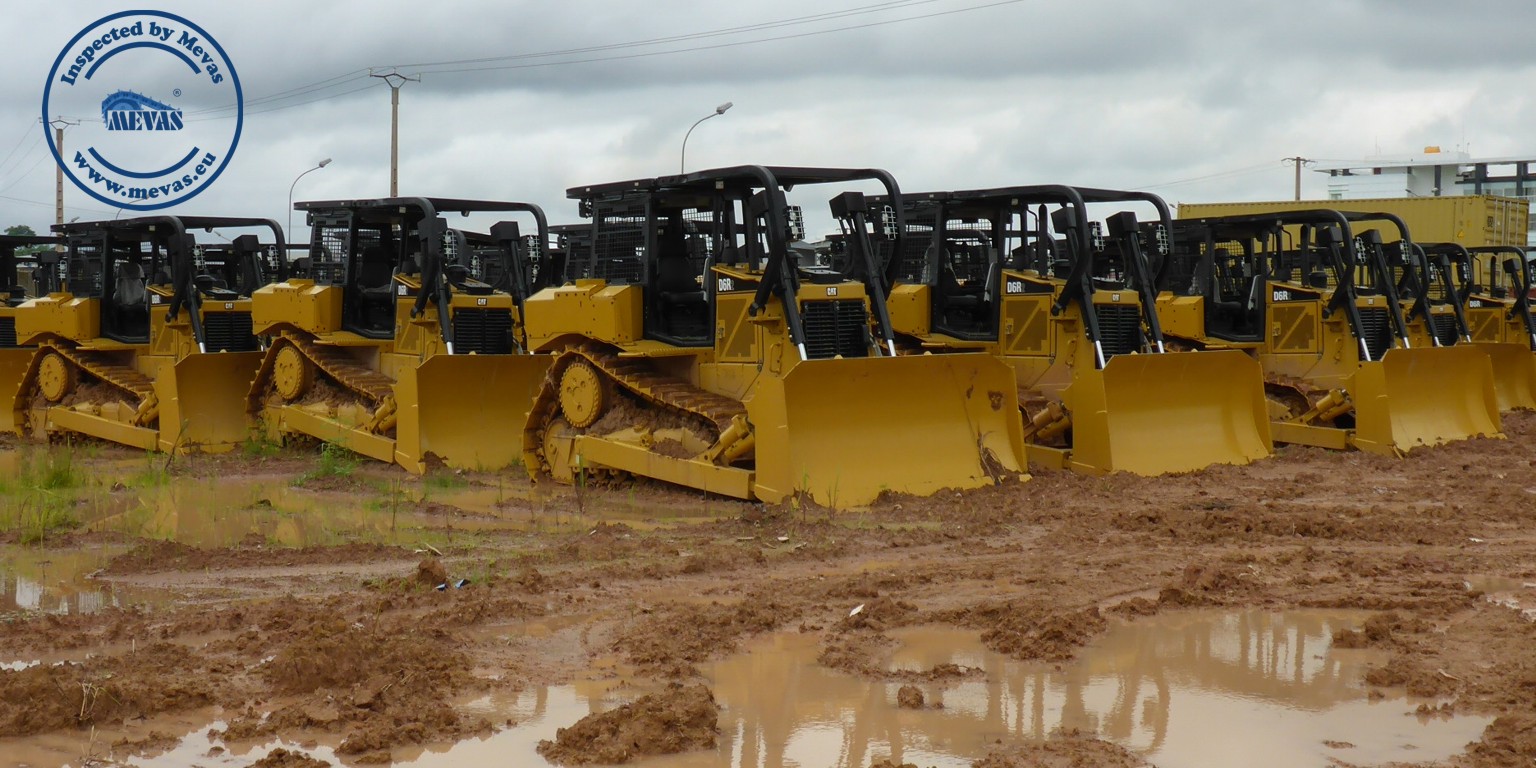 Look at these monsters. The CAT scraper is an interesting machine if large amounts of soil need to be transported over a medium distance. If transport distance for dozer is too long and if distance for excavator and trucks is too short a scraper makes sense. We have inspected so far CAT 613, 631 and 637G with two engines for our customers.
More pictures on NEXT page