This Case STX530 was inspected in 2018 for a customer from Sweden. Nice machine, just the radiator had a leak and one final drive seal needed to be replaced.
We like small and large iron. Of course inspection of large machines is much more exiting than inspection of mini excavators.
Based on components of the Caterpillar 374D this Multidocker CH74 is a larger material handler. Of course there are far bigger Multidockers existing. However, also in the size of a CH74 it is already impressiv.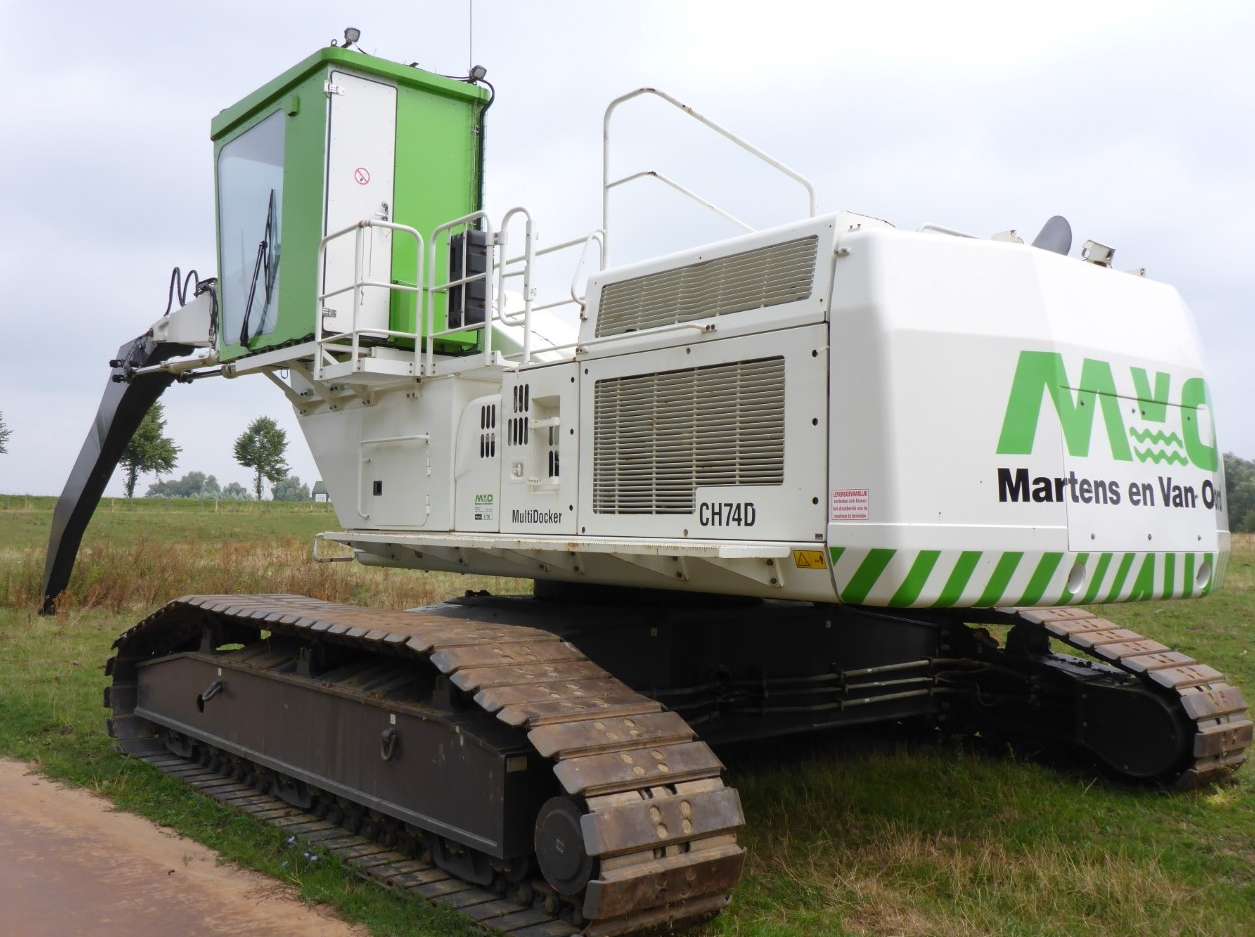 Impressive view when at an aution several CAT 785D run through the so-called auction-theatre. And always amazing how easy some people pay a Million Euro for three used trucks. This video was taken in 2016 at the Ritchie Bros auction in Moerdijk, NL. Click the Photo to see the video.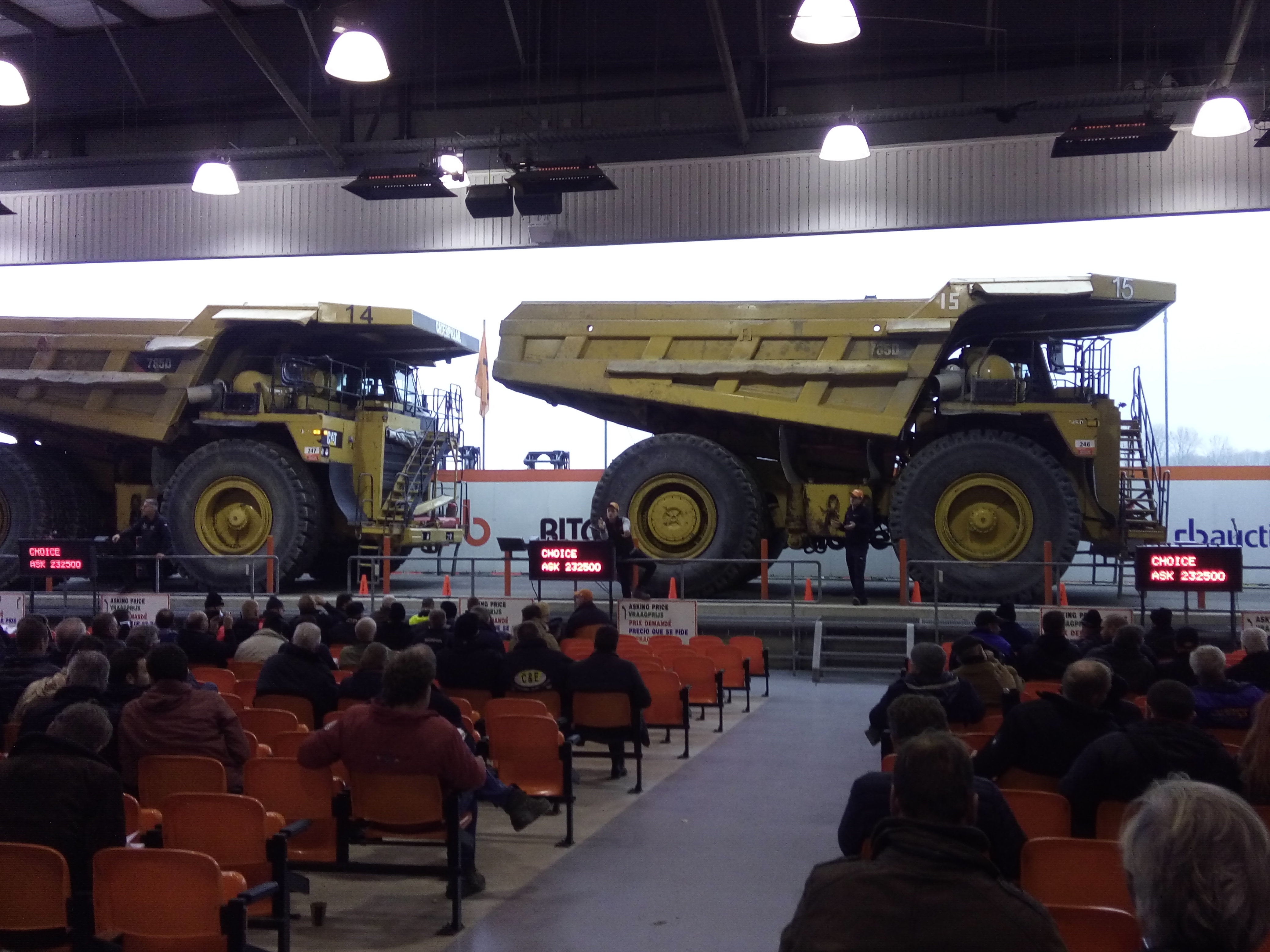 We call it TA1-Plus. On a tractor such as a CAT D10R we offer inspection including measuring of undercarriage, read-out of internal computer (ECM), functional test including torque stall test and full inspection report. The buyer receives all required information to decide if a machine is worth the asked price.
Mevas inspectors do not fear anything ;-). In 2017 we inspected various kamag and Scheuerle Slag Pott Carriers in a steel factory of Arcelor-Mittal in Luxemburg. These monsters carry a pott full of 15 ton slag with temperatures above 800 degrees.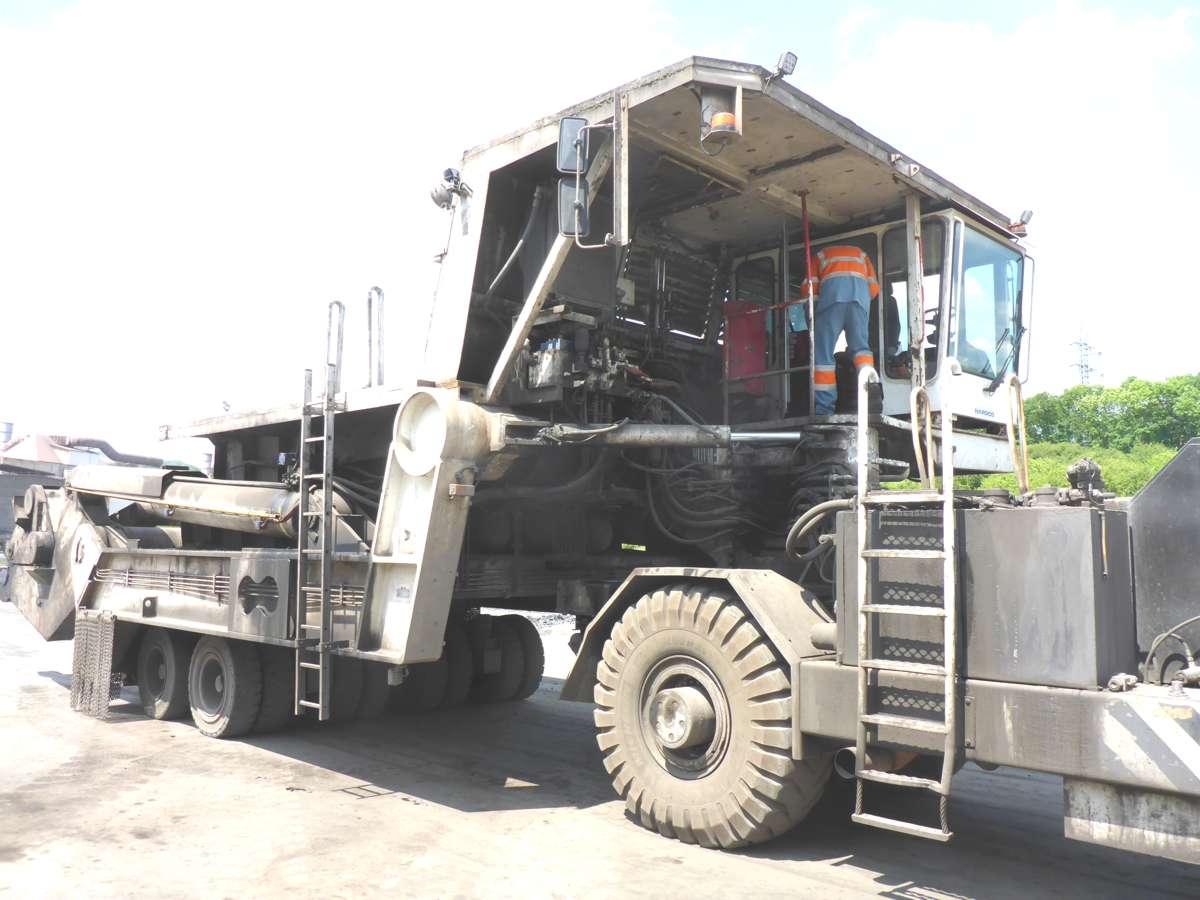 The largest excavator we have ever inspected so far was this RH120 at Schwenk-Zement in Ulm. Machine weight is 287 ton and it is powered from two 6-cylinder Cummins engines. The rock bucket has a volume of 9m³ and there was an additional 15m³ earthmoving bucket.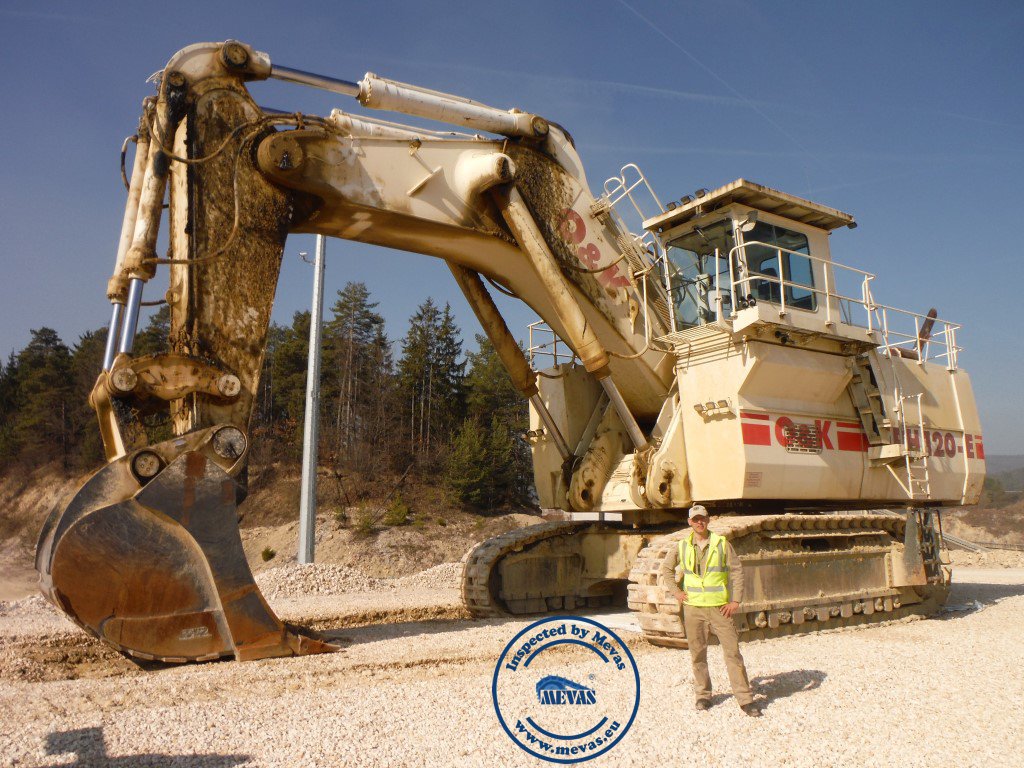 In the last two years we have inspected more scrapers than within the 10 previous years. This one is a Caterpillar 657E, huge machine with engine CAT 3412 in front and 3408 on rear. In the case of this 657E it was not good to find 9.600 hours on hour meter in cab but 32.000 working hours logged in the internal machine computer.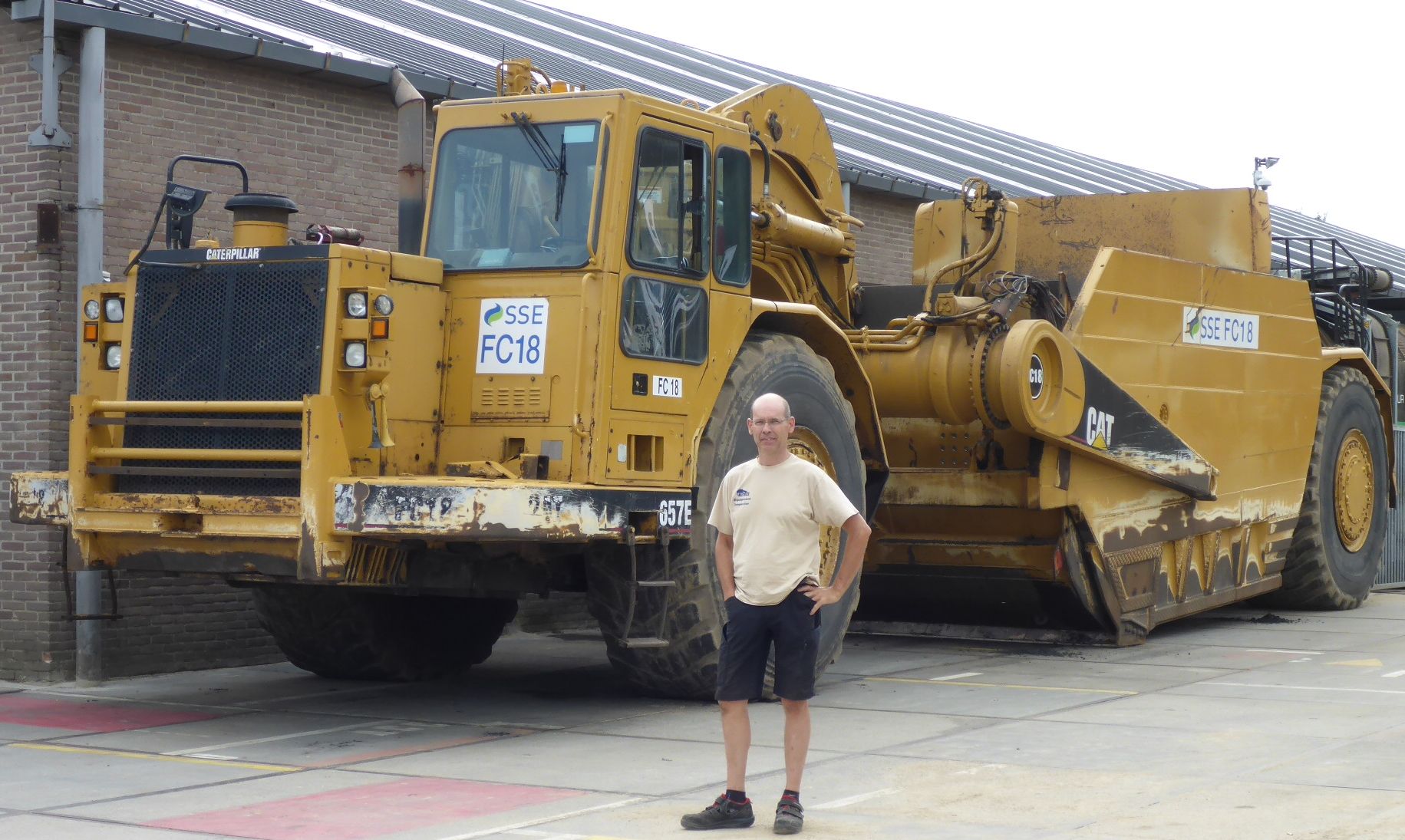 PREVIOUS photo page >> Some more machinery photos you can find here.